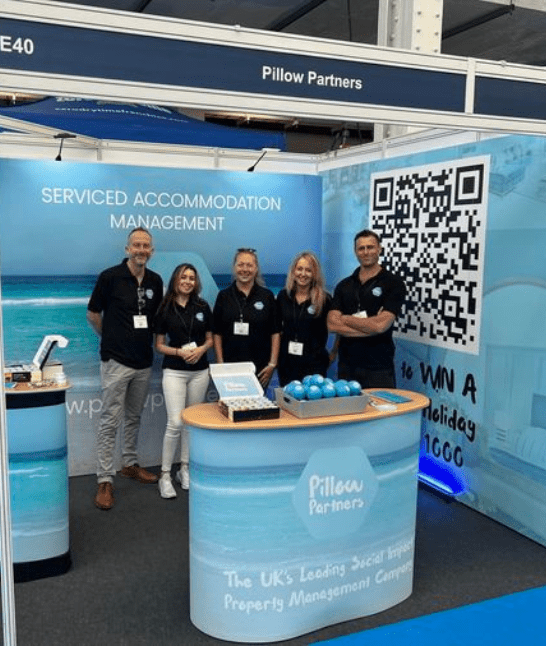 Behind the Scenes: A Day in the Life of a Short-Term Rental Manager
If you're a short-term rental property owner, you understand the challenges and responsibilities that come with managing your property efficiently. The role of a short-term rental manager involves wearing many hats to ensure your guests have a memorable and enjoyable stay. In this blog post, we'll take you behind the scenes to explore a typical day in the life of a short-term rental manager.
Morning Routine
Check Messages
The day typically starts with checking messages and emails. Responding to inquiries and guest messages promptly is crucial to maintain a high level of guest satisfaction. Whether it's a question about check-in procedures or a special request, being attentive to guest communication sets a positive tone for the day.
Coordinate Cleaning Crews
One of the first tasks is often coordinating with cleaning crews. Ensuring that the property is thoroughly cleaned and prepared for incoming guests is a top priority. This includes checking the schedule to ensure a quick turnaround between check-out and check-in times.
Property Inspections
Regular Property Inspections
Short-term rental managers conduct regular property inspections. This involves going through a checklist to ensure everything is in top condition. From checking for maintenance issues to confirming cleanliness, these inspections help maintain the property's quality.
Guest Check-Ins
Welcome Guests
As guests arrive, a short-term rental manager is often responsible for welcoming them. This includes facilitating the check-in process, providing keys or access codes, and answering any last-minute questions guests may have. Creating a warm and smooth check-in experience sets the stage for a positive stay.
Guest Support
Throughout the day, short-term rental managers are available to provide support to guests. This may involve answering questions, addressing concerns, and offering local recommendations for dining, entertainment, and activities. Providing exceptional guest support is key to guest satisfaction.
Housekeeping Coordination
Maintenance and Housekeeping
Coordinating with cleaning crews and maintenance teams is an ongoing responsibility. This ensures that the property remains in excellent condition for each new guest. Any issues identified during property inspections are addressed promptly.
Marketing and Promotion
Online Presence
Managing the property's online presence is crucial. This includes updating listings on various booking platforms, responding to guest reviews, and strategically marketing the property to attract new guests. Maintaining a positive online reputation is essential for success.
Legal and Administrative Tasks
Administrative Responsibilities
Short-term rental managers also handle administrative tasks. This may involve keeping records, managing finances, and ensuring that tax obligations are met. Staying organized and compliant is crucial to a successful operation.
Evening Routine
Guest Check-Outs
As guests check out, short-term rental managers ensure that the property is promptly cleaned and prepared for the next guests. This often involves coordinating with cleaning crews to maintain the property's cleanliness and readiness.
Post-Stay Follow-Ups
After guests depart, managers may send thank-you messages and request feedback. This post-stay follow-up helps gauge guest satisfaction and provides an opportunity to address any concerns.
Challenges and Rewards
Balancing Responsibilities
The role of a short-term rental manager can be demanding, as it involves juggling multiple responsibilities throughout the day. Managing guest expectations, coordinating cleaning and maintenance, and staying on top of marketing efforts are all part of the job.
Guest Satisfaction
The most rewarding aspect of being a short-term rental manager is the satisfaction of happy guests. Knowing that you've provided a memorable experience for travelers and contributed to their enjoyable stay can be immensely gratifying.
Conclusion
In conclusion, the life of a short-term rental manager is multifaceted and filled with various responsibilities. From communication and guest support to property maintenance and marketing, the role is integral to the success of your short-term rental property. By maintaining high standards and consistently providing excellent service, short-term rental managers contribute to positive guest experiences and help properties thrive in the competitive market.
If you're interested in working with us or wanting any advice please contact us here, or visit our website at hosts.pillowpartners.com.