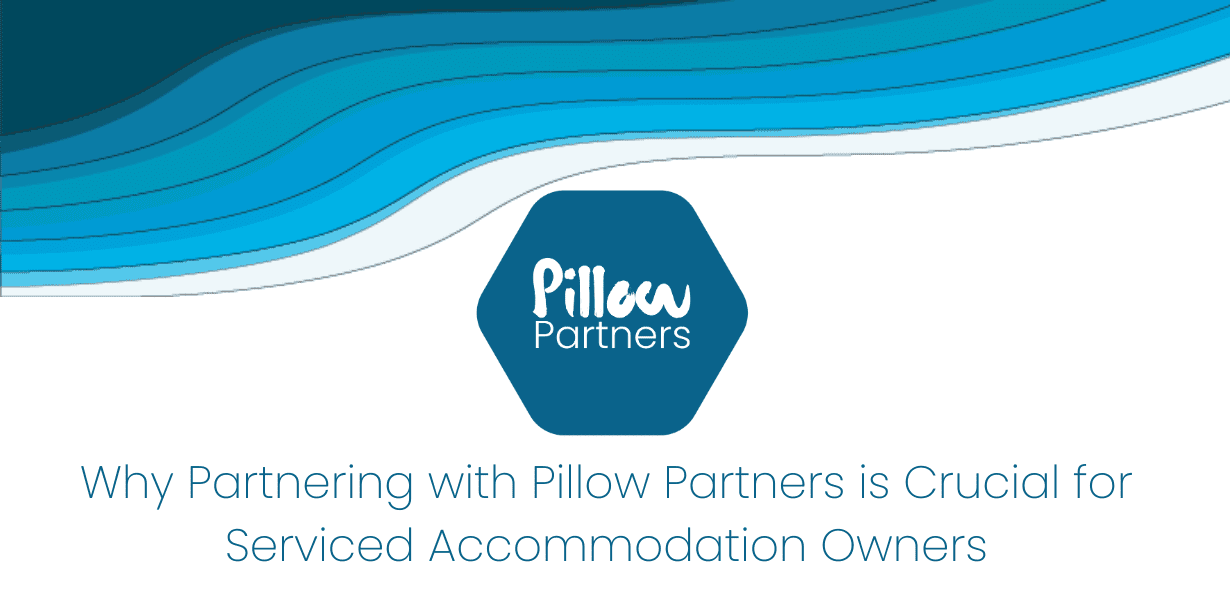 Why Partnering with Pillow Partners is Crucial for Serviced Accommodation Owners
Owning and managing serviced accommodation properties can be a lucrative venture, but it comes with its fair share of challenges and responsibilities. From marketing and guest communication to maintenance and cleaning, there are numerous aspects to consider. This is where Pillow Partners can make all the difference. In this article, we'll explore the reasons why partnering with us is crucial for serviced accommodation owners.
Expertise and Experience
One of the primary reasons to work with us is our expertise and experience in the field. We have a deep understanding of the serviced accommodation industry, including market trends, pricing strategies, and guest preferences. Our experience allows them to navigate the market effectively, ensuring that your property remains competitive and profitable.
Time and Stress Management
Running a serviced accommodation property can be incredibly time-consuming, from handling guest inquiries and check-ins to addressing maintenance issues. Pillow Partners take these tasks off your plate, allowing you to focus on other aspects of your life or business. We handle everything from screening guests to ensuring the property is in top condition, reducing the stress associated with property ownership.
Marketing and Promotion
Pillow Partners have established marketing strategies to promote your serviced accommodation. We can create professional listings on various online platforms, optimise them for search engines, and list your property on our booking platform to attract more guests. Our marketing efforts can significantly increase your property's visibility and occupancy rates.
Guest Communication and Support
Effective communication with guests is essential for ensuring a positive experience and securing positive reviews. Pillow Partners are well-equipped to handle guest inquiries, provide assistance during the stay, and promptly address any issues that may arise. Our 24/7 support ensures that guests feel well taken care of, enhancing their overall satisfaction.
Maintenance and Cleaning
Maintaining the property in top-notch condition is crucial for attracting repeat guests and maintaining a high occupancy rate. Pillow Partners have a network of trusted contractors and cleaning teams to ensure your property is always in excellent shape. Regular inspections and maintenance checks are conducted to address any issues promptly.
Licensing Compliance
Navigating the legal and regulatory landscape of the serviced accommodation industry can be complex. Pillow Partners stay up-to-date with the latest laws and regulations, ensuring that your property remains compliant. We handle licensing, tax obligations, and safety inspections, helping you avoid potential legal issues.
Partnering with Pillow Partners is a smart move for serviced accommodation owners. Our expertise, experience, and comprehensive services can significantly enhance the profitability and efficiency of your property. By entrusting the management of your property to experts, you can enjoy the benefits of passive income without the stress and hassles that often come with property ownership. Consider working with Pillow Partners to unlock the full potential of your serviced accommodation investment.
Get in touch with us at marketing@pillowpartners.co.uk or call us at 01292 434654.