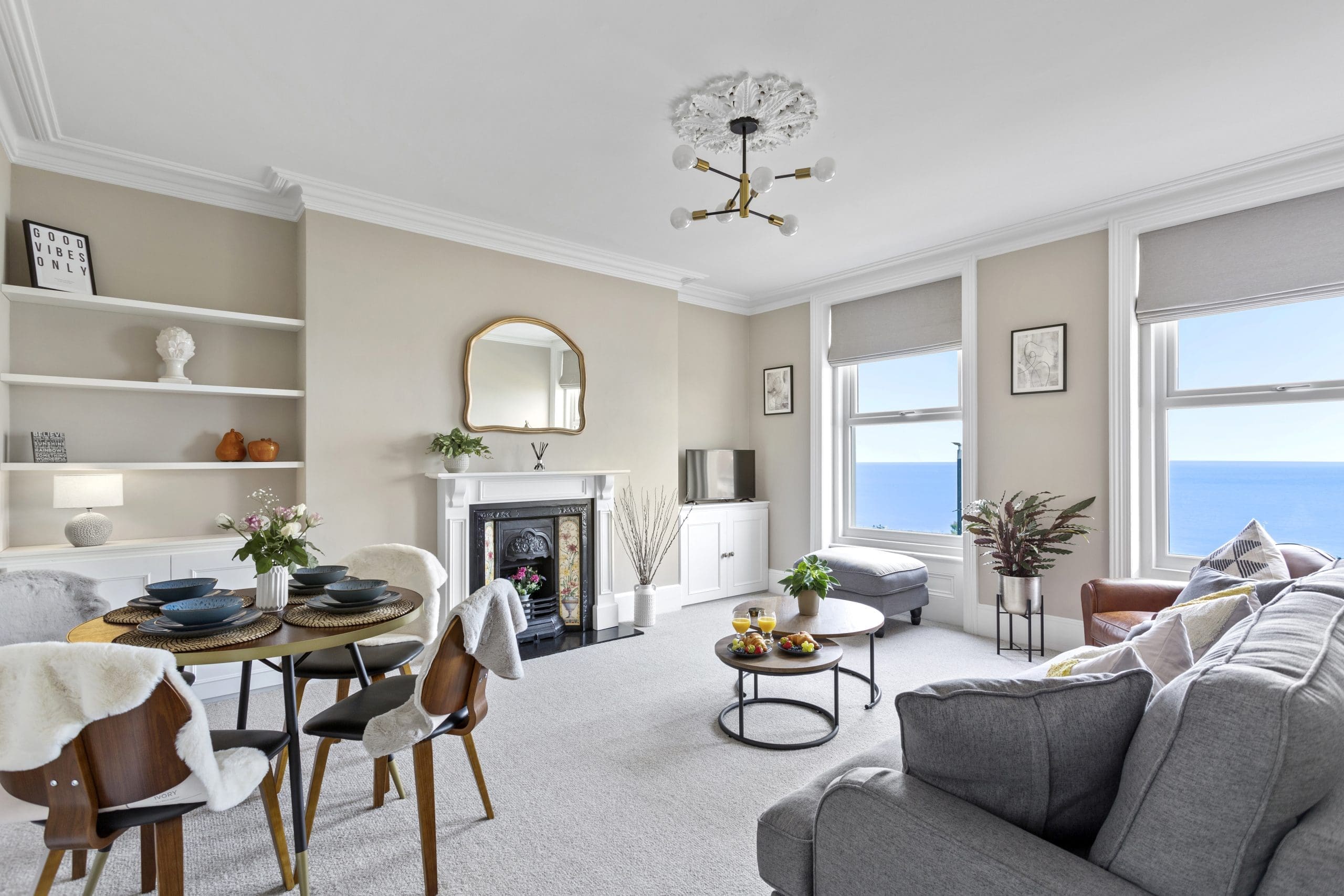 The Power of Interior Design: Transforming Your Rental Property into a Hotspot
When it comes to short-term rentals, first impressions matter—a lot. The way you present your rental property can be the difference between an average booking rate and becoming a sought-after hotspot. In this blog post, we'll explore the power of interior design and how it can help you transform your rental property into a place that guests can't resist.
The Importance of Interior Design
Interior design is more than just aesthetics; it's about creating an inviting, functional, and comfortable space that resonates with your target audience. Here's how it can elevate your short-term rental property:
1. Creating a Memorable Experience
Unique Themes: Consider themed interiors that resonate with your location or target demographic. Whether it's a coastal getaway, a rustic cabin, or a chic urban loft, a well-executed theme can leave a lasting impression.
Attention to Detail: Pay attention to every detail, from the color scheme and furniture to decor and accessories. A cohesive and thoughtfully designed space adds value to your property.
2. Boosting Guest Satisfaction
Comfort: Invest in quality furniture and comfortable mattresses to ensure a good night's sleep for your guests. A well-rested guest is a happy guest.
Amenities: Enhance your property with amenities like a fully equipped kitchen, high-speed internet, smart TVs, and entertainment options. The more convenience you offer, the higher your guest satisfaction.
3. Standing Out in Listings
High-Quality Photos: Interior design enhances the visual appeal of your property. Professional photographs of a well-designed space are more likely to attract potential guests browsing listings.
Eye-Catching Features: Unique and eye-catching design elements can make your property stand out. This could be a statement piece of furniture, artwork, or a stunning focal point.
4. Creating an Inviting Atmosphere
Warmth and Coziness: Choose decor that creates a warm and cozy atmosphere. Think soft throws, plush cushions, and well-placed lighting to set the mood.
Functionality: Ensure that the layout and furniture arrangement optimize space and functionality. Guests appreciate a well-thought-out design that makes their stay more enjoyable.
5. Positive Reviews and Repeat Bookings
Exceptional Experiences: A beautifully designed property contributes to the overall guest experience. Happy guests are more likely to leave positive reviews and become repeat customers.
Word of Mouth: Guests who have a fantastic experience are likely to recommend your property to friends and family, helping you expand your customer base.
6. Engaging a Professional Designer
Consider a Professional: If you're not confident in your design skills, consider hiring an interior designer. They can help you create a unique and appealing look that aligns with your property's theme and your target market.
Cost-Effective Choices: Many interior designers are skilled at finding cost-effective solutions, ensuring that your investment in design pays off in increased bookings and higher rental rates.
Conclusion
In conclusion, interior design is a powerful tool for transforming your short-term rental property into a hotspot. By creating a memorable experience, boosting guest satisfaction, standing out in listings, creating an inviting atmosphere, and generating positive reviews, you can attract more guests and achieve higher occupancy rates. Whether you're going for a specific theme or aiming for a more general appeal, the right interior design can make your property a destination that guests won't want to leave, ensuring your success in the competitive world of short-term rentals.
If you're interested in working with us or wanting any advice please contact us here, or visit our website at hosts.pillowpartners.com.