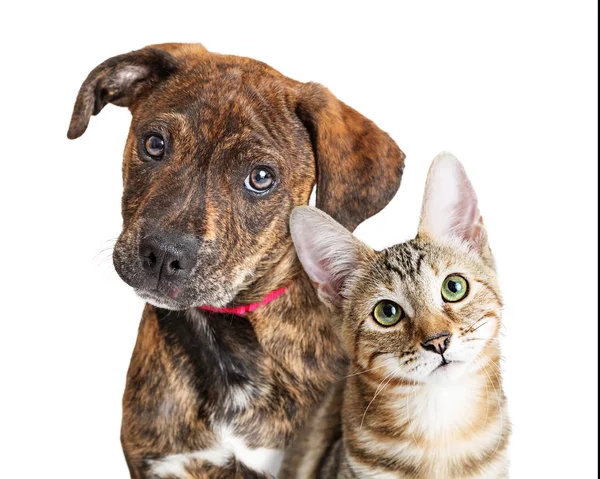 Pets in Rental Properties: Policies, Benefits, and Challenges

As a landlord or property manager, you're faced with the decision of whether to allow pets in your rental properties. While it may seem like a daunting choice, there are both advantages and potential challenges associated with pet-friendly policies. In this blog post, we'll explore the considerations, benefits, and challenges of allowing pets in rental properties, helping you make an informed decision.
Benefits of Allowing Pets:
Expanded Tenant Pool:
By permitting pets, you open your property to a larger pool of potential tenants. Many renters are pet owners, and a pet-friendly policy can attract responsible, pet-loving individuals or families.
Increased Demand:
Pet-friendly rentals are often in high demand, which can result in reduced vacancy periods. This means a more consistent rental income for landlords.
Higher Rents:
Some landlords charge pet-related fees or slightly higher rent for tenants with pets. This can provide an additional source of income and help offset potential pet-related expenses.
Loyal Tenants:
Pet owners are often more committed to finding a long-term rental to provide stability for their pets. This can lead to longer lease agreements and reduced turnover.
Challenges and Considerations:
Property Damage:
One of the primary concerns with pets in rental properties is the potential for damage. Scratched floors, chewed furniture, or accidents can occur. Clearly outline the tenant's responsibility for any damages in the lease agreement.
Allergies and Health Concerns:
Some tenants or future tenants may have allergies or health concerns related to pets. It's essential to consider these individuals' needs and address them appropriately.
Noise Complaints:
Barking dogs or noisy pets can lead to complaints from neighbors. Establish clear guidelines for noise levels in your pet policy and address any issues promptly.
Liability and Insurance:
Landlords may need to review their insurance policies to ensure they are adequately protected in case of pet-related incidents. Some breeds may be considered high-risk and could affect insurance rates.
Creating a Pet Policy:
Define Pet Types and Sizes:
Specify the types and sizes of pets you'll allow. Some landlords choose to permit only small dogs or certain breeds.
Pet Deposits and Fees:
Consider charging a pet deposit or monthly pet fee to cover potential damages or additional cleaning expenses.
Leash and Clean-up Rules:
Include rules regarding leashes and cleanup responsibilities in common areas. This helps ensure a clean and safe environment for all tenants.
Regular Inspections:
Schedule periodic inspections to assess any pet-related damage or concerns. Address issues promptly to prevent further damage.
Allowing pets in rental properties can be a mutually beneficial arrangement, but it comes with its challenges. By implementing a well-defined pet policy, landlords can enjoy the advantages of a larger tenant pool and increased demand while mitigating the risks associated with property damage and potential issues. Careful consideration and clear communication with tenants are key to successfully implementing a pet-friendly policy that works for both landlords and renters.
If you're interested in working with us or wanting any advice please contact us here, or visit our website at hosts.pillowpartners.com.