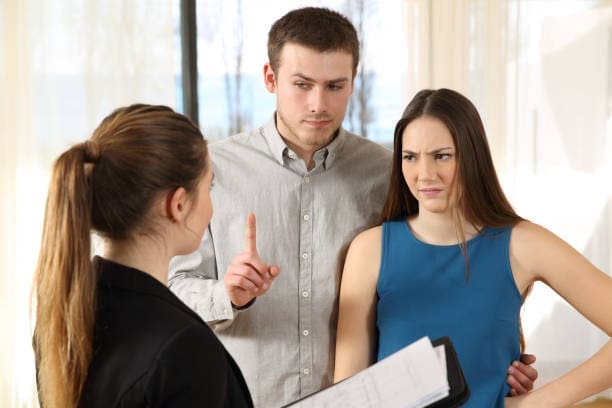 Handling Difficult Tenants: Conflict Resolution Tips for Landlords

Dealing with difficult tenants is an inevitable challenge for landlords, but it's also an opportunity to showcase effective conflict resolution skills. By approaching conflicts with empathy, patience, and professionalism, landlords can foster positive relationships and maintain harmonious rental environments. In this blog post, we'll explore practical conflict resolution tips to help landlords navigate challenging situations with tenants.
Active Listening:
One of the fundamental aspects of conflict resolution is active listening. When tenants express concerns, frustrations, or complaints, landlords should listen attentively without interruption. Demonstrating empathy and understanding can go a long way in diffusing tension.
Stay Calm and Professional:
Maintaining a calm and professional demeanour is essential during conflicts. Emotional reactions can escalate the situation further. By staying composed, landlords can create a conducive atmosphere for constructive dialogue, which is crucial for resolving disputes amicably.
Set Clear Boundaries:
Establishing clear boundaries and guidelines within the lease agreement can prevent misunderstandings. Ensure that tenants are aware of their responsibilities and obligations. Clear communication from the beginning can reduce the likelihood of conflicts arising in the first place.
Be Solution-Oriented:
Approach conflicts with a focus on finding solutions rather than placing blame. Collaborate with the tenant to explore mutually beneficial resolutions. Being open to compromise and finding middle ground can lead to agreements that satisfy both parties.
Document Everything:
Keep detailed records of all interactions, including emails, letters, and conversations. Documenting the issues, complaints, and resolutions discussed provides a clear reference point. These records can be invaluable if legal action becomes necessary.
Involve Mediation if Necessary:
If communication reaches an impasse, consider involving a neutral third party or mediator. Mediation provides an opportunity for both parties to express their concerns and work towards a resolution with the help of a trained mediator.
Know the Legalities:
Familiarize yourself with the local landlord-tenant laws and regulations. Understanding the legalities surrounding rental agreements, evictions, and tenant rights empowers landlords to make informed decisions and ensures that they act within the confines of the law.
Seek Legal Advice if Required:
In complex or contentious situations, it might be necessary to seek legal advice from a qualified attorney specializing in landlord-tenant disputes. Legal professionals can provide guidance tailored to the specific situation, protecting landlords' rights and interests.

Handling difficult tenants requires patience, empathy, and a proactive approach to conflict resolution. By actively listening, maintaining professionalism, and seeking mutually beneficial solutions, landlords can turn challenging situations into opportunities for positive resolution. Remember, open communication, clear boundaries, and adherence to legal guidelines are the cornerstones of successful conflict resolution in the realm of property management.
If you're interested in working with us or wanting any advice please contact us here, or visit our website at hosts.pillowpartners.com.