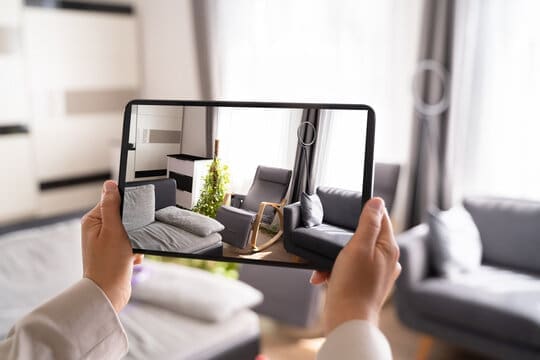 Virtual Property Tours: A Game Changer in the Rental Market

In an era marked by rapid technological advancements and changing consumer preferences, the rental market has witnessed a transformative shift with the advent of virtual property tours. These innovative, immersive experiences have become a game changer, revolutionizing the way tenants search for and choose their next rental home. In this blog post, we'll explore the significance of virtual property tours and their impact on the rental market.
The Rise of Virtual Property Tours:
Convenience and Accessibility:
Virtual property tours offer unparalleled convenience for both tenants and property managers. Prospective tenants can explore properties from the comfort of their homes, eliminating the need for physical visits. This accessibility is particularly beneficial for out-of-town or busy renters.
Time and Cost Savings:
Traditional property viewings can be time-consuming and costly, involving travel and scheduling conflicts. Virtual tours save time and money by allowing multiple viewings at any time of day.
COVID-19 Resilience:
The COVID-19 pandemic accelerated the adoption of virtual tours, as physical distancing measures made in-person property viewings challenging. Virtual tours emerged as a safer alternative for property managers and tenants.
Advantages for Property Managers:
Wider Reach:
Virtual tours expand your property's reach beyond local boundaries. Your listings can attract a global audience, increasing the chances of finding the right tenant quickly.
Reduced Vacancy Rates:
Virtual tours enable property managers to showcase properties effectively, attracting serious tenants who have already seen and approved of the space. This can lead to reduced vacancy rates.
Time-Efficient:
Conducting virtual tours requires less time and resources compared to traditional viewings. Property managers can allocate their time more efficiently to various properties.
Creating an Engaging Virtual Tour:
High-Quality Imagery:
Invest in professional photography and videography to capture your property's features accurately. High-resolution images and videos provide a realistic experience.
Interactive Features:
Incorporate interactive elements, such as clickable hotspots and floor plans, to enhance the virtual tour's engagement and navigation.
Narration and Descriptions:
Provide informative narration or text descriptions during the tour to highlight key features, amenities, and selling points of the property.
Virtual Reality (VR):
Consider offering VR tours for an even more immersive experience. VR headsets can transport viewers into the property, making it feel as though they are physically present.

Virtual property tours have redefined the rental market, offering unmatched convenience, cost savings, and safety, all while expanding the reach of property listings. Property managers who embrace this technology are better positioned to attract serious, informed tenants and reduce vacancy rates. As the demand for virtual tours continues to rise, integrating this innovative tool into your property marketing strategy will be a game changer in the competitive rental market. Embrace the future of property tours and stay ahead in the rental industry's evolving landscape.
If you're interested in working with us or wanting any advice please contact us here, or visit our website at hosts.pillowpartners.com.